Dansa P7 Car LED Headlight 30W 4800LM 6000K (1 pair)
Waterproof P7 Car LED Headlight Bulbs Sockets H4 H7 H11 H13 9004 9005 9006 9007 30W 4800LM 6000K Pure White (Pack of 2)
Details
Reviews
Messenger us
Ask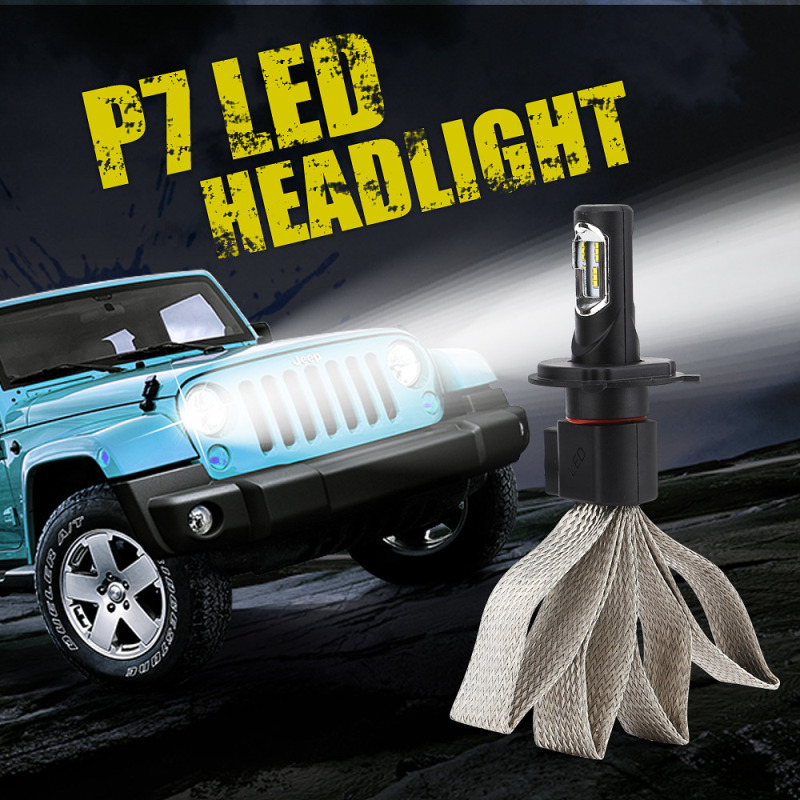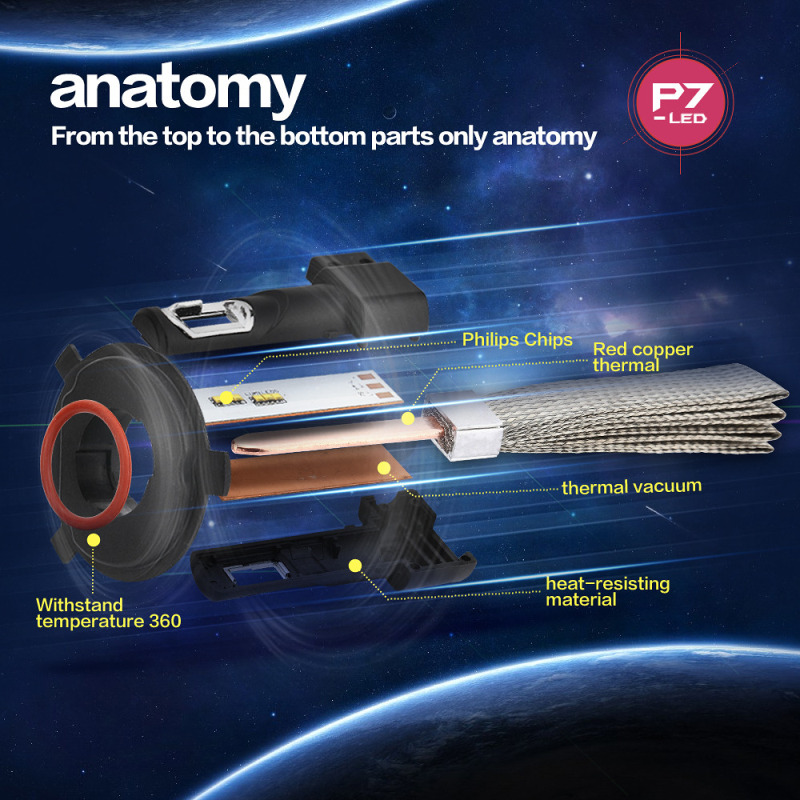 Dansa X71 Car LED Headlight Bulbs Description:
2 CREE XML chips every lamp with Arc-Beam technology and without dark spots, 9600LM/Set (4800LM/each bulb) (cool white). All-in-one complete kit for replacement of your halogen headlight, no harmful and hurt for other drivers when pass them or crossing.
Features:
Light: Philips light. Made use of importing Philips' light source with higher brightness and no dark spots. It can be light on at second, with stability light source, clear luminosity, good intensity of penetration, strong condensation,and with higher light harvesting. The regular customer always believes that the light of Philips' LED/P7 Chip Brand with 20w is more brighter than the other brand with 40w lights. The design of P7 is sufficiently reflected in energy saving, and the power of the 20w can be sufficiently reflected the higher brightness like the 40w.
The belt of purple copper: with long working life, and good cooling function. P7 is made use of the cooling purple copper instead of the previous cooling fan light. The cooling purple copper conducts heat faster 3 times than the general headlight. the fan cooling LED with the long period use might need to change. When the fan is broken, it can be influence cooling direction,and finally would cut their life expectancy. The purple copper belt is difference, it can use within a decade. this efficacy can be the same as before.
Light perception: strong condensation, warm light, and prevent looking stunning.
Specifications
H4:LED Quantity: 2pcs (each bulb has 12 LEDs)
H7:LED Quantity: 2pcs (each bulb has 6 LEDs)
H11: LED Quantity: 2pcs (each bulb has 6 LEDs)
H13:LED Quantity: 2pcs (each bulb has 12 LEDs)
9004:LED Quantity: 2pcs (each bulb has 12 LEDs)
9005: LED Quantity: 2pcs (each bulb has 6 LEDs)
9006:LED Quantity: 2pcs (each bulb has 6 LEDs)
9007: LED Quantity: 24pcs (each bulb has 12 LEDs)
LED Chip Brand: Philips
Power Input: DC9V-30V vehicles
Current:3.0AMAX
Cooling Belt Material: Copper
Socket: H4 H7 H11 H13 9004 9005 9006 9007
Power: 60W/Set (30W/each bulb)
Lumens: 9600LM/Set (4800LM/each bulb)
Beam Angel: 360
Lifespan: > 50,000 Hours
Waterproof Level: IP68
Material:Purple copper
Sockets:
Installation process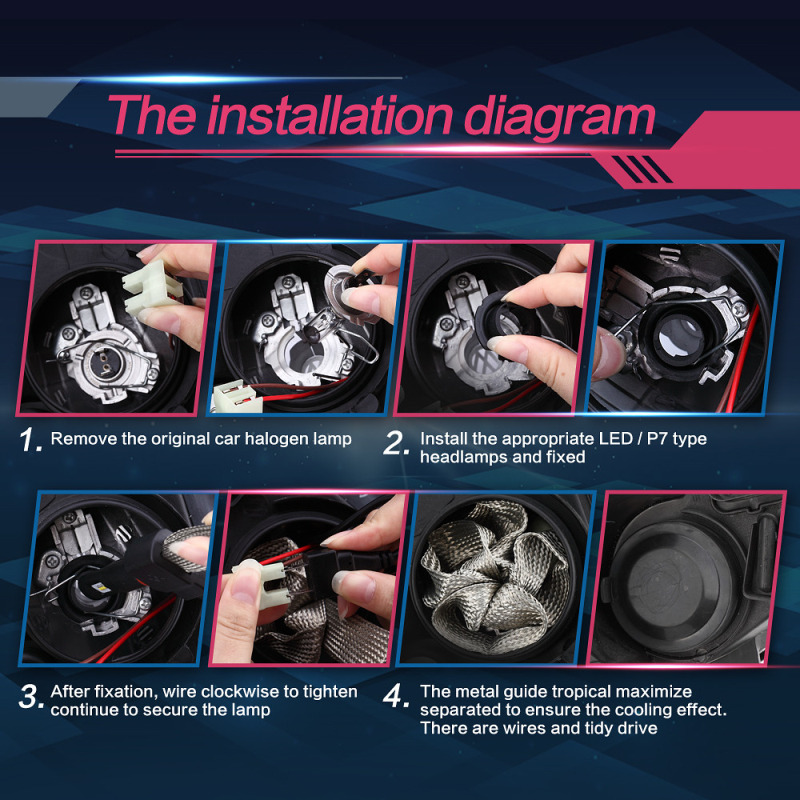 Package Include:
2 * X7 LED Headlight Bulbs
1 * Package