Meike 28mm f/2.8 Fixed Manual Focus Lens for Fujifilm

Lens structure:5 groups 6 slices
For Fujifilm X-Pro2 X-E3 X-T1 X-T2 X-T10 X-T20 X-A2 X-E2 X-E2s X-E1 X30 X70 X-M1 X-A1 XPro1,etc
Minimum aperture: f/22,Filter diameter:49mm
Maximum magnification: 0.11x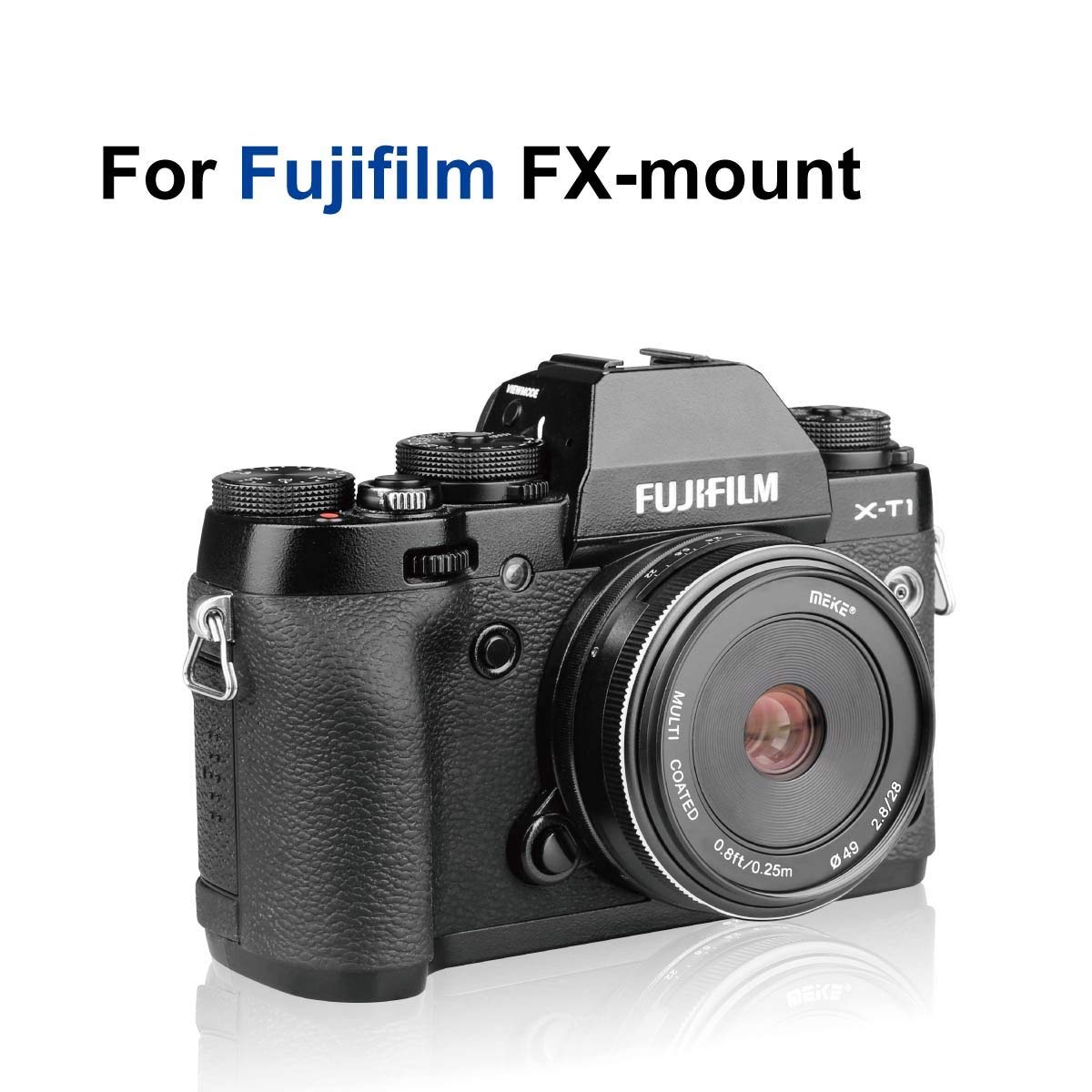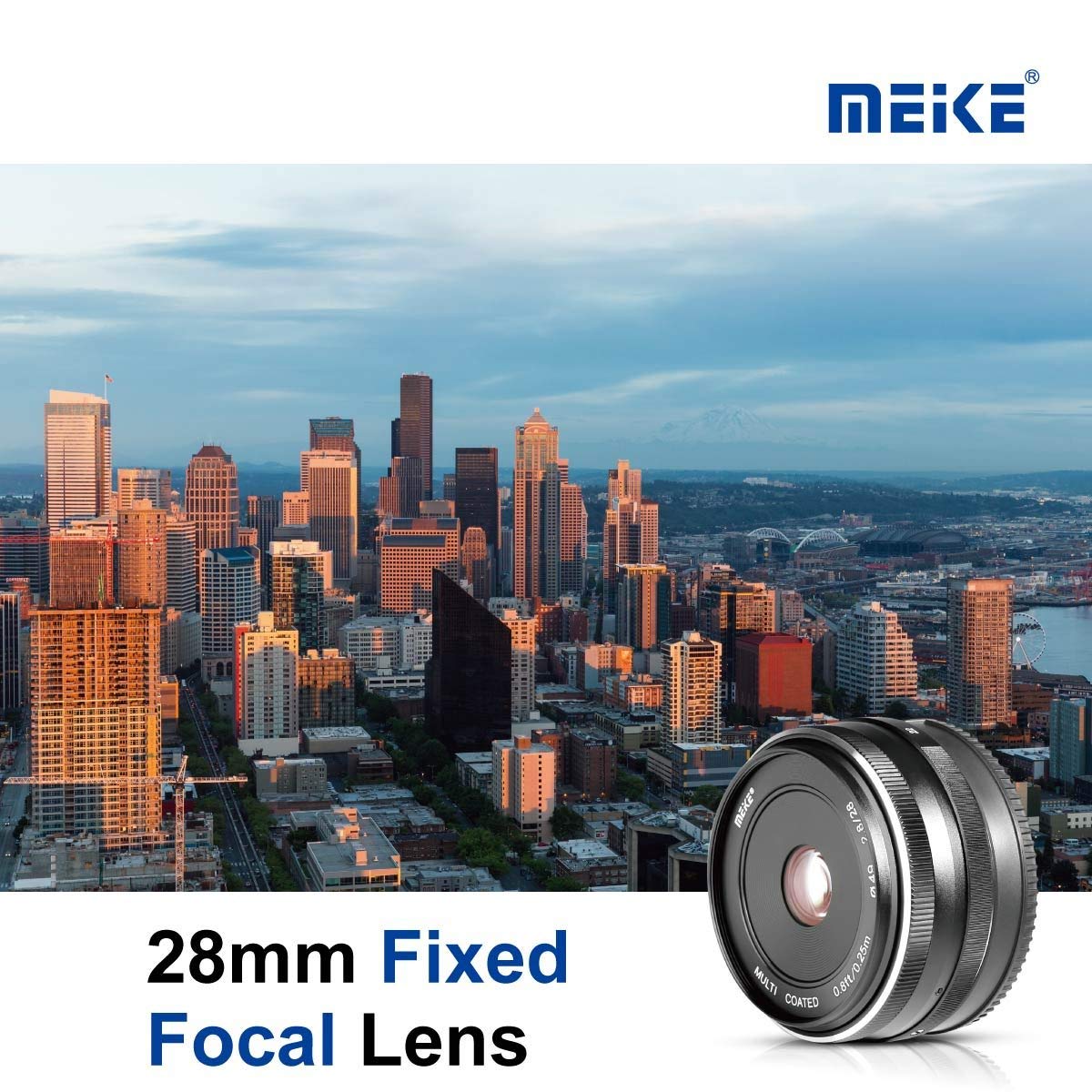 Description:
Meike 28mm f/2.8 large aperture lens adopt Multi Coated, it supports MF manual function. This large aperture lens is an excellent lens kits. Adopts gold plating for the metal contacts, effectively improve the signal conductivity and corrosion resistance. Multi-coated lenses, effectively improve the transmittance. Provides much faster aperture for low light usage and has better edge to edge sharpness. It will help you improve the quality of your shot.
Features:
- This manual lens is especially designed for to enlarge the picture format to 0.11x.
- With its large aperture opening up to F2.8, it has a high light intensity and allows precise images even in poor light conditions.
- The lens is multi-layered, its body made of metal is high-quality processed and can be adjusted comfortably and easily. It is suitable for both product, portrait and landscape photography.
Specifications:
Lens structure:5 groups 6 slices
Minimum aperture: f/22
Filter diameter:49mm
Angle: diagonal 50 ° 30 ', horizontal, 46 ° 30', vertical 30 ° 25 '
Maximum magnification: 0.11x
Focal Length: 28mm
Diameter: 60.4mm
Weight: approx. 106g
Length: 41mm
Weight: 188g
Suitable For
Suitable for Fujifilm X Mount Mirrorless APS-C Camera X-Pro2 X-E3 X-T1 X-T2 X-T10 X-T20 X-A2 X-E2 X-E2s X-E1 X30 X70 X-M1 X-A1 XPro1,etc
Packages Included
1 x MK 28mm Lens
1 x Front and rear lens cap
1 x Carry Bag
1 x Cleaning Cloth