Meike 6.5mm f/2.0 Ultra Wide Fisheye Lens for Sony Mirrorless Camera

Lens structure: 5 groups and 6 slices
6.5mm 2.0 Meike optical lens is a manual focusing fisheye lens designed for full frame and APS frame.
Compatible with Sony E- Mount such as: NEX3, NEX3N, NEX5, NEX5T, NEX5R, NEX6, NEX7, A5000, A5100, A6000, A6100, A6300,A6500 ,A9 etc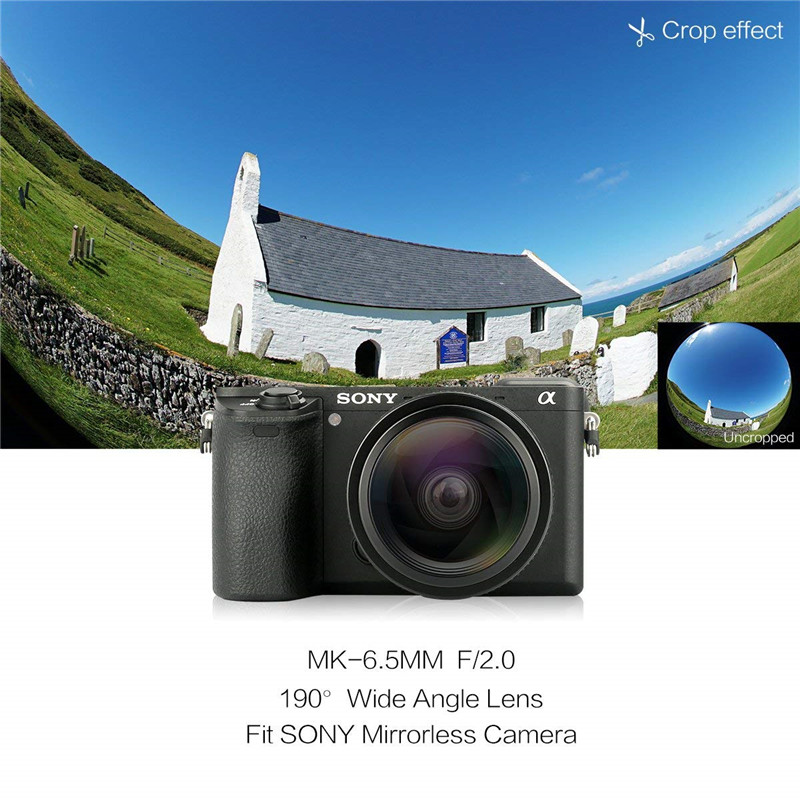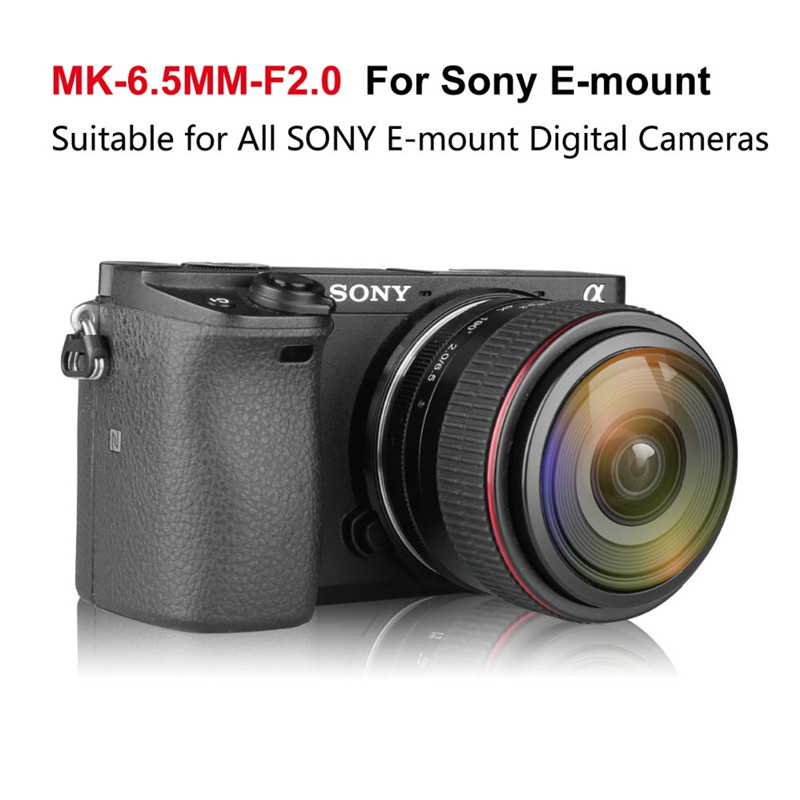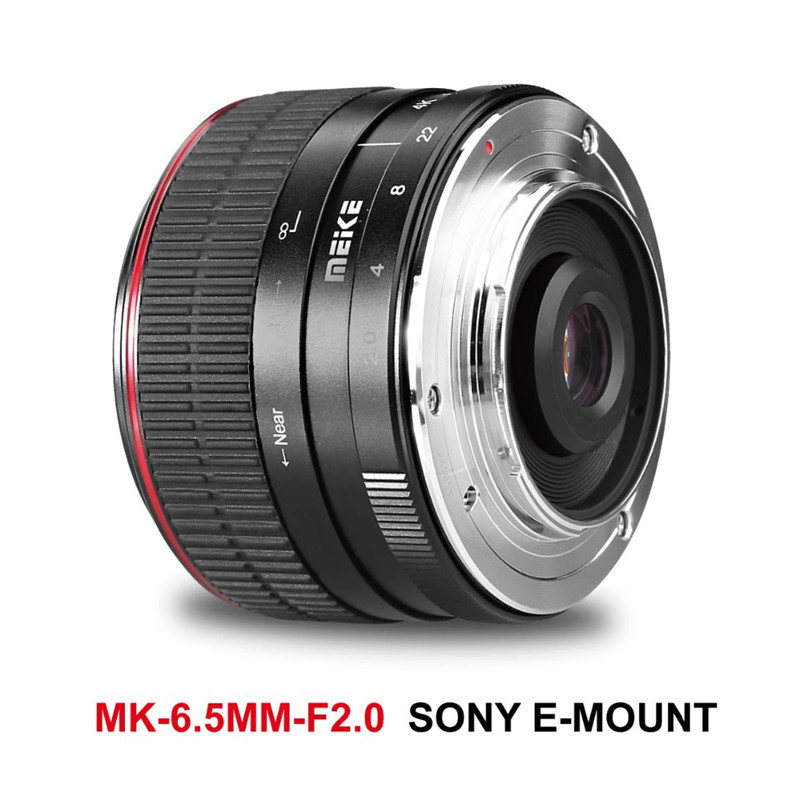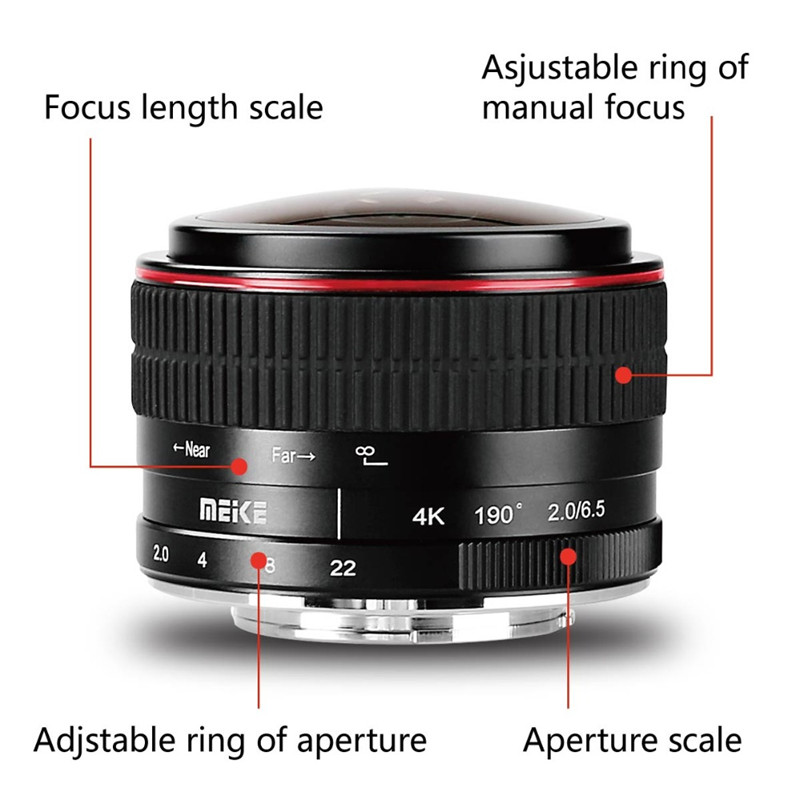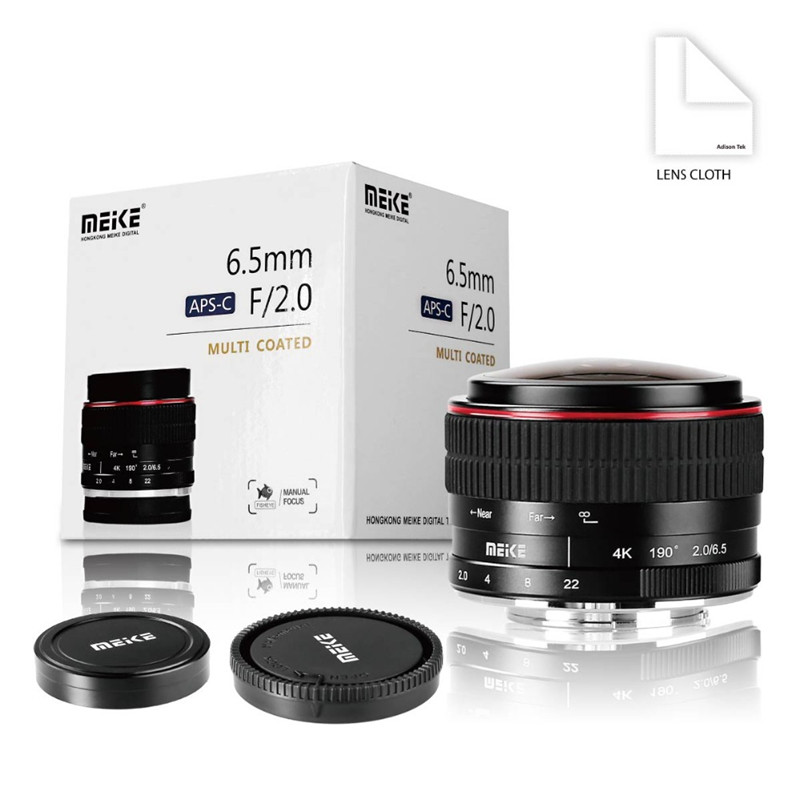 Samples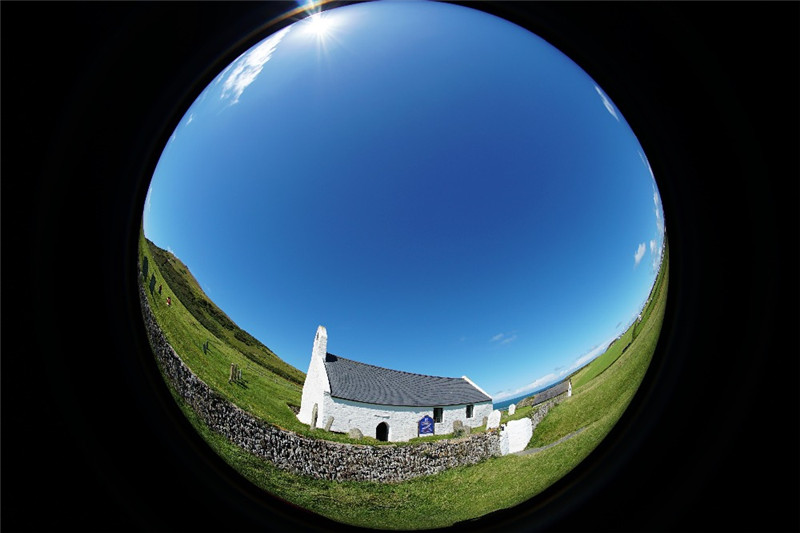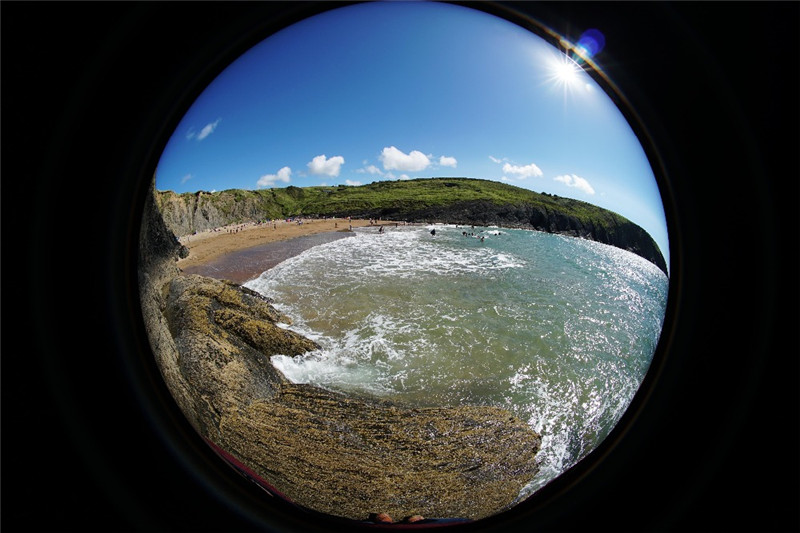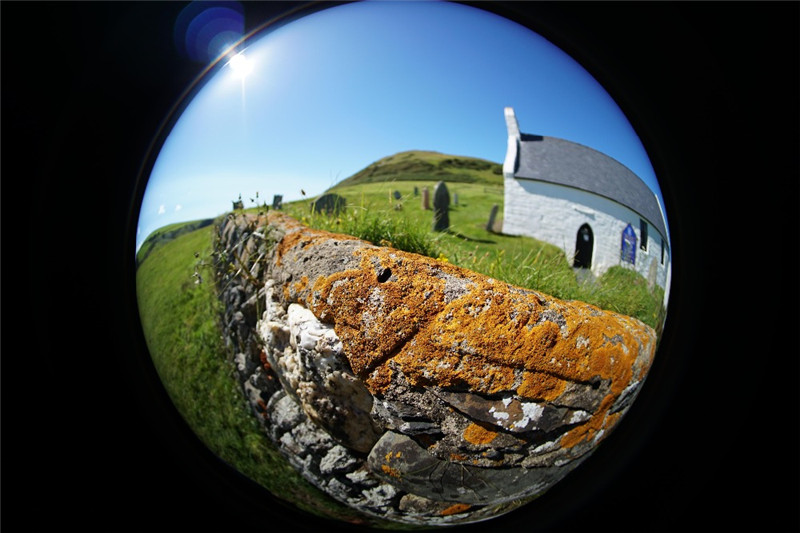 Description:
6.5mm 2.0 Meike optical lens is a manual focusing fisheye lens designed for full frame and APS frame. This lens, with simple and compact size and sound portability, can represent diversiform images during fast or near photography.
Features:
- The lens has a bright maximum aperture of f/2, It can be useful for shooting indoors, or at nighttime, it delivers impressively sharp image with smooth bokeh
- The view angle is 190°, It can focus as closely as about 19 centimeters Specially designed for 4K video and 360°photography
- Great build quality with all metallic construction, making the lens solid, waterproof and dustproof
Specifications:
Lens structure: 5 groups and 6 slices
Full-frame Visual angle: diagonal 190° horizontal 190° vertical 190°
Number of aperture blades: 9blades
Minimum focusing distance: 5cm
Coating:nano-technology;multi-layer coating
Weight: 300g
Lens diameter: 61mm
Length: 51.5mm
Suitable For
Compatible with Sony E- Mount such as: Sony NEX3, NEX3N, NEX5, NEX5T, NEX5R, NEX6, NEX7, A5000, A5100, A6000, A6100, A6300,A6500 ,A9 etc
Note:
It is manual lens,when you use camera with lens,you need to set camera to'shoot without lens"
Packages Included
1 x MK 6.5mm Lens
1 x lens pouch
2 x Front and rear lens cap
1 x Cleaning Cloth