Blitzwolf Aluminium Alloy Mini Bluetooth Selfie Stick For Iphone & Android Cellphone
Plug & Play, easy use and carry. MOQ: 10pcs Wholesale 10+ Mini Bluetooth Selfie Sticks free express shipping.
Buy 50 for

$10.50

each
Buy 100 for

$9.90

each
Details
Reviews
Messenger us
Ask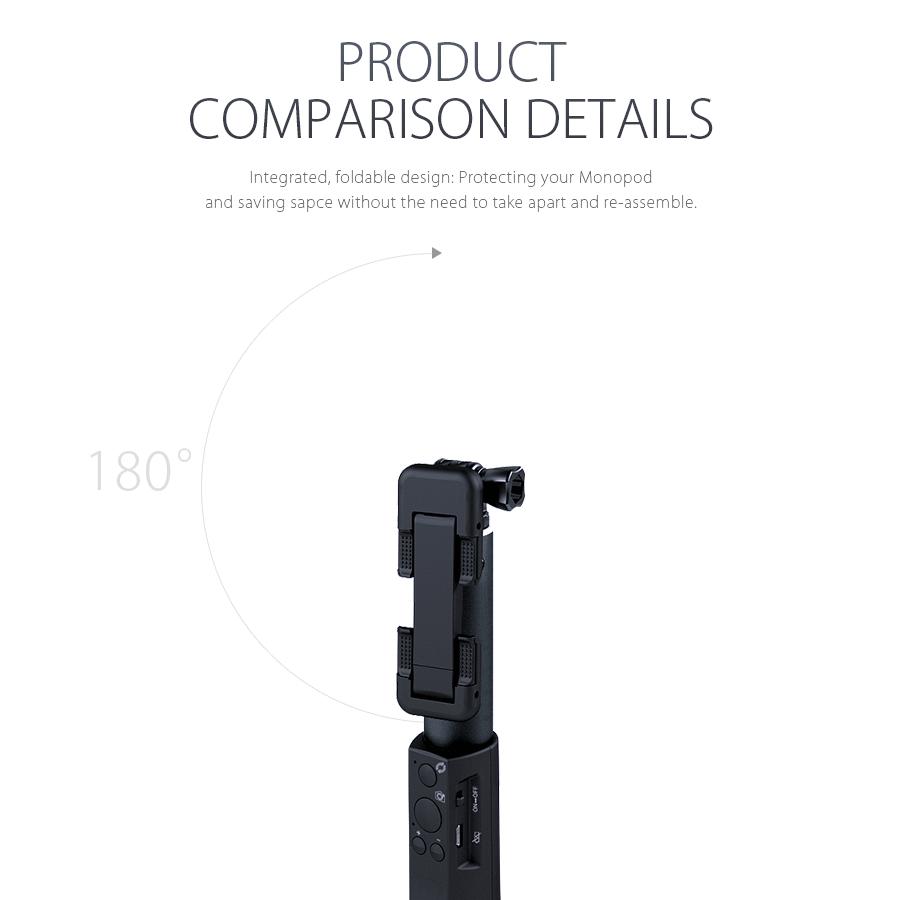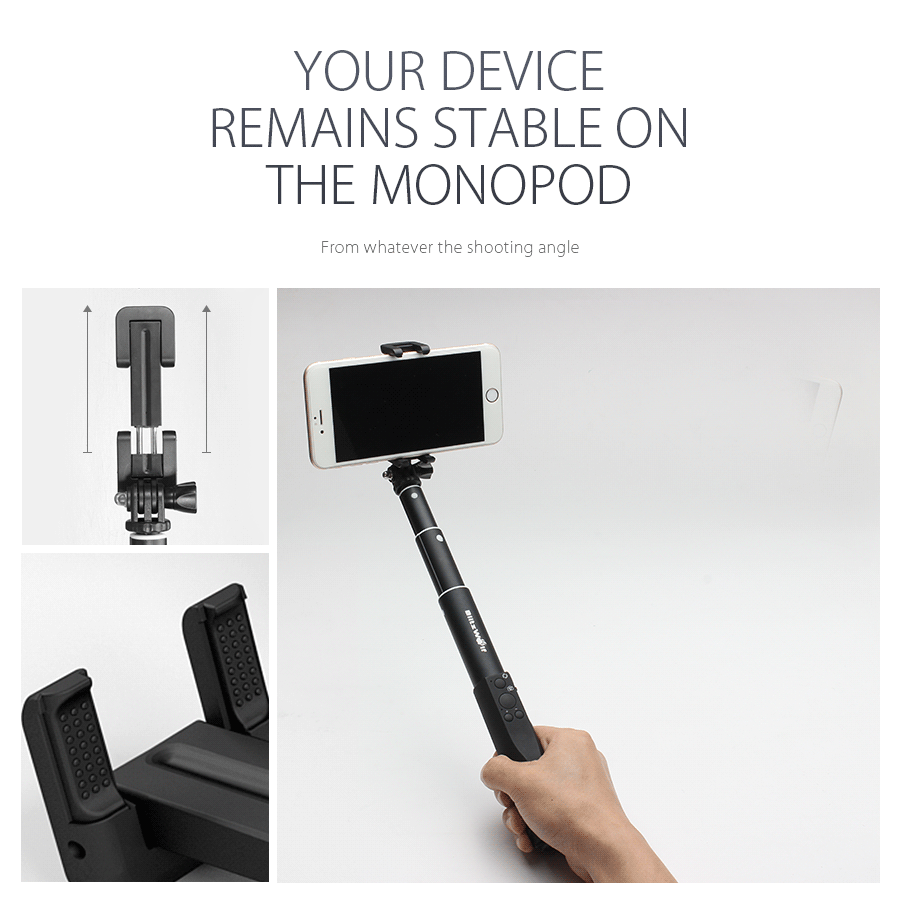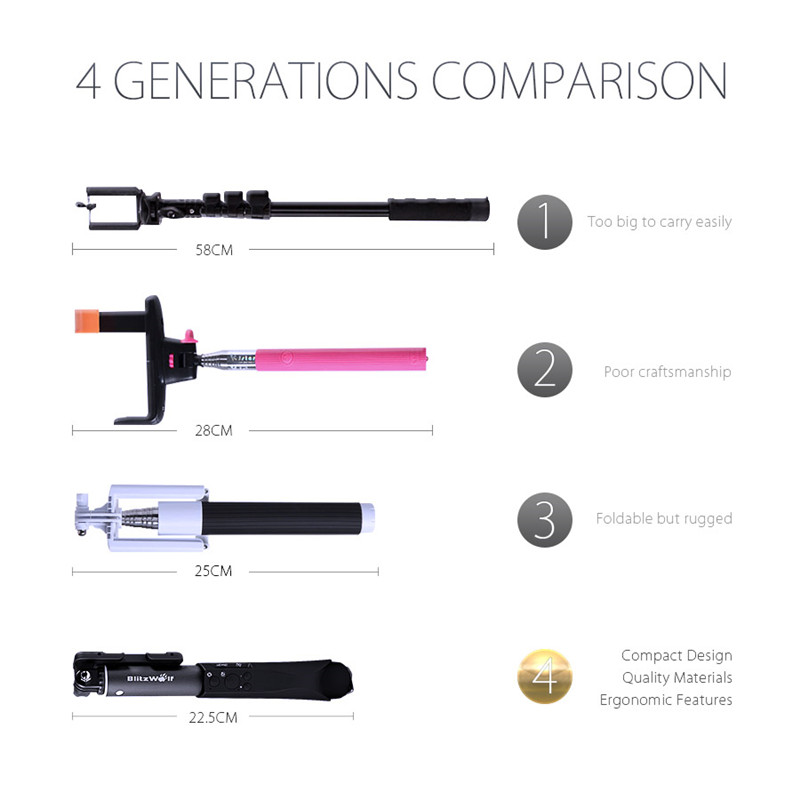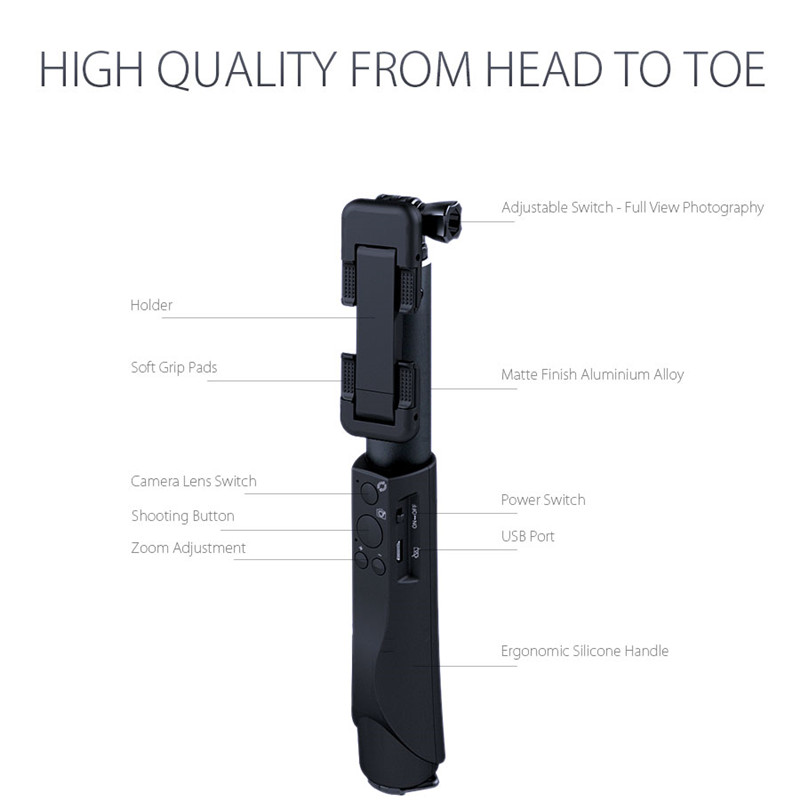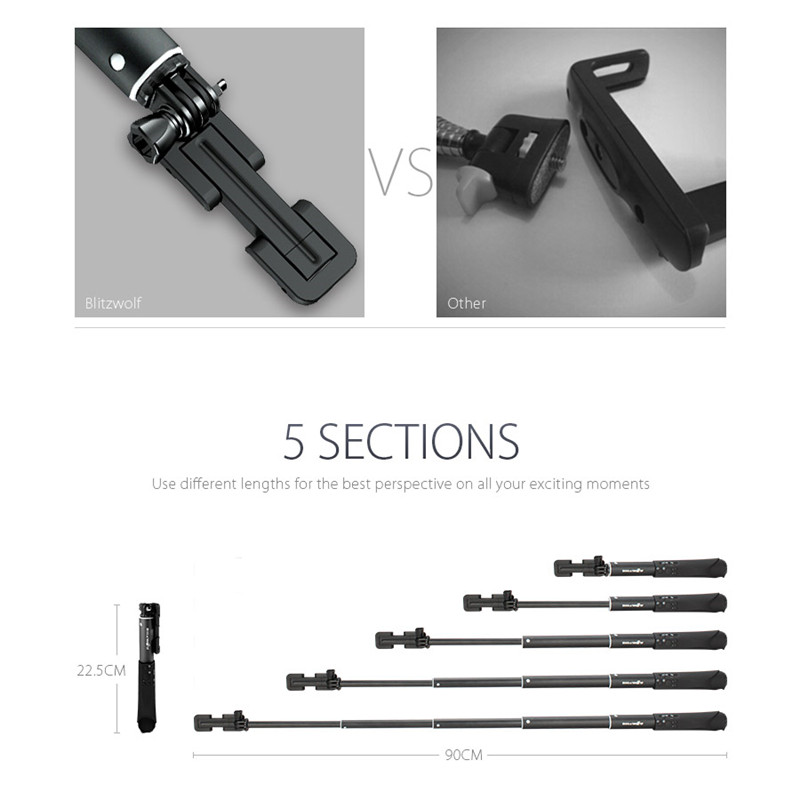 Feature:
Invisible Yet Outstanding: 100% USA Chip Latest Technology
Perfect Craftsmanship. Soft Silicone Handle Grip. Matte Aluminium Alloy.
Protecting your Monopod and saving space without the need to take apart and re-assemble.
ONLY 22.5CM. Easy to carry around.
Sections: Use different lengths for the best perspective on all your exciting moments.Simply twist to lock and unlock the Monopod.
This provides the best in arm stability and allows a greater load capacity than other monopods on the market.
Turn power off. Even after 150 days it is still ready to go.Charging Time: 1 Hour.Standby Mode: 100 Hours
Note: The head is compatible with most action cams but you can not use the Bluetooth control buttons, just as a monopod.
Specifications:
Bluetooth: V3.0
Compatible with :For IOS and For Android dual system
Monopod Minimum Length:22.5cm
Color: Black, Rose Red, Sky Blue, Gold
Battery: 200mAh
Working Frequency: 2.4 GHz-2.4835GHz
Working Current: 5mhA
Length: 22.5cm-90cm
Net Weight: 164g
Package Include:
1*BlitzWolf Bluetooth Selfie Stick Monopod
1*Charging Cable
1*Climbing Hooks
1*User Manual
Physical Dimensions
Fits devices with between 3.5 - 6 inch screens
Operating System
For iOS : BW Shutter is fully compatible and works perfectly with for IOS 5.0 or above.
For Android: BW Shutter app enables shooting on every for Android 4.0 or above and also enables advanced controlson most phones.
For Samsung phones: you can zoom and take photos without any app.
NOTE:
1.If you use with other photo applications the shutter function might be transferred to the selfie sticks "+" or "–" button, this is normal and part of the Bluetooth Key mapping.
2.For Samsung smartphone,if you want to use camera lens switch function,then you need to install App.
3.For the motion camera,we suggest you use the original camera long screw,this will be better.
4.If you fail to connect monopod Bluetooth again after previous successful connection,you need to remove the "Shutter"from paired device and then search the bluetooth again,it will be paired successfully
5.The app "BW Shutter" on Google Play store may not work. Please download the app via the QR code on the back of package or on our product page.
6. Enable picture saving when you install the app by allowing BW Shutter to access your photos.
For Wholesale:
Order 10+ this Selfie Sticks, we will ship to you by DHL,Fedex, UPS by free and Processing time within 1-3 business days. Normally we ship this selfie sticks with random colors, if you need select color please kindly contact us.