40M Meikon Olympus OM-1 Underwater Housing Waterproof Case
Pro 40M "O" Ring waterproof case underwater housing for Olympus OM-1
Meikon Olympus OM-1 Underwater Housing Description:
Professional underwater housing for Olympus OM-1. Use this housing you can take photos or videos underwater up to 40 meters. Ideal for diving at sea, surfing, snorkeling, skiing, yacht or other activities.


Meikon Olympus OM-1 underwater housing For the ports
Flat Port Fit For Lenses:
M.ZUIKO DIGITIAL ED 12-40MM F2.8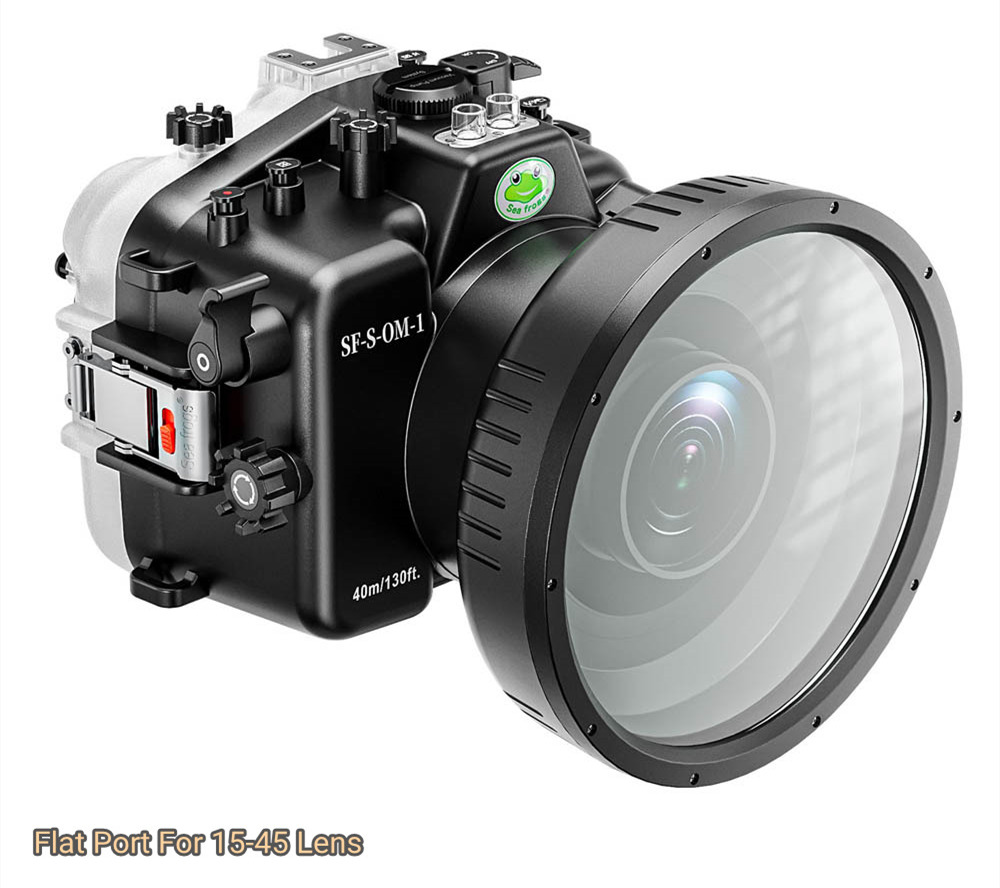 Standard Port Fit For Lenses:
M.ZUIKO DIGITIAL ED 12-50MM F3.5-6.3 EZ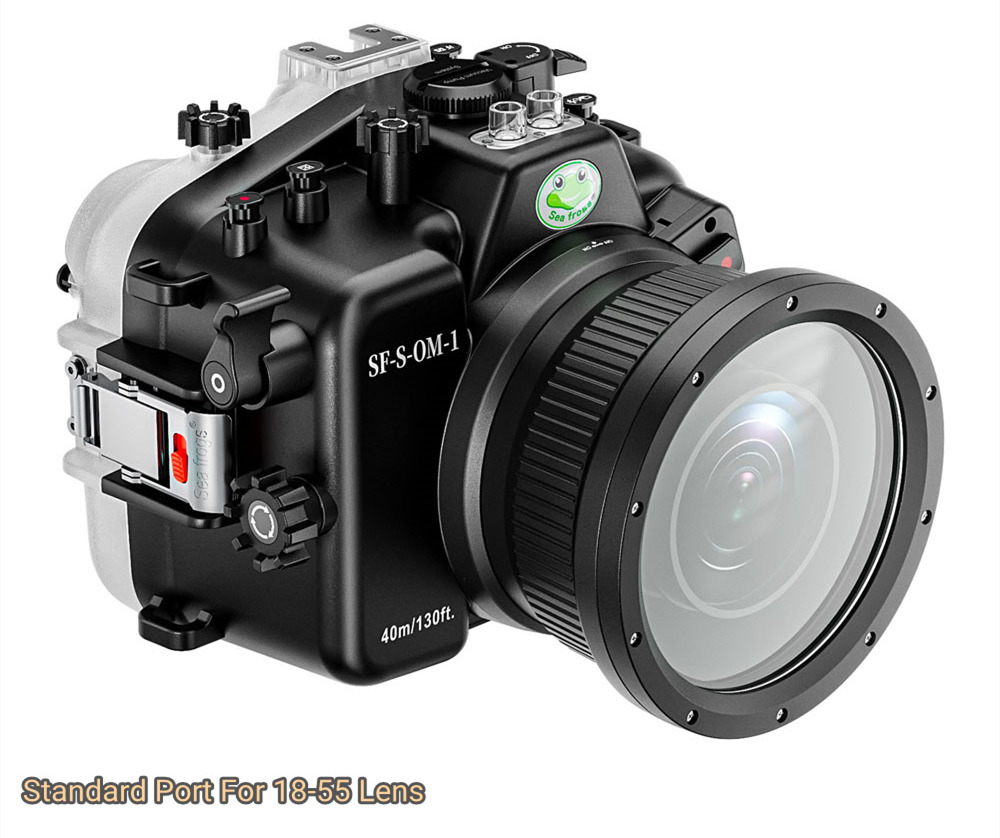 Long Flat Port Fit For Lenses:
M.ZUIKO DIGITIAL ED 12-100MM F4.0 IS PRO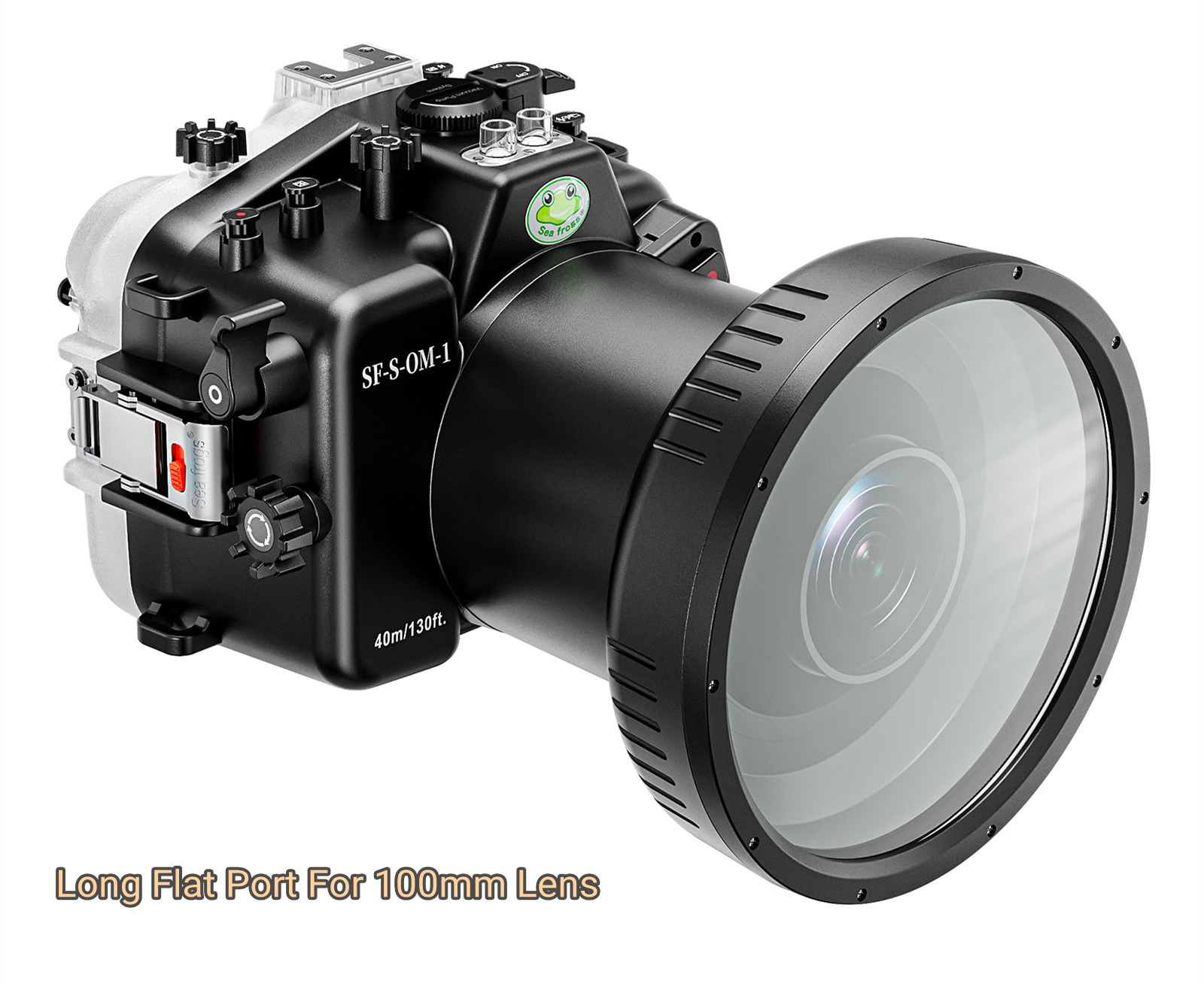 Features:
Clear view the camera information and control function
Protects your camera from scratches, sand, dirts, water, snow, etc.
Standard1/4" screw holes at the bottom for additional accessories, like handles, external flash attachment, etc.
Maximum underwater depth is 40M/130ft
With leak detector
Clear view to LCD display and full controls


Specifications
Lens: Super clear lens for optimal picture quality
Bracket holes: you can mount on your bracket for underwater shooting
Warranty: 1 years
Screen: Touch screen compatible
Waterproof element: waterproof seal
Material: PC, ABS plastic, Clear plate glass, stainless steel, EPDM rubber, O-Ring
100% tested: we test every single one case to ensure the 100% waterproof
Color: black
Net weight: 920g
Size: 186 L * 176 W * 191 H
IP: 40m waterproof * 1m shockproof
Working temperature: 0-40℃ (32-104℉)


Package Include:
1 * underwater housing for Olympus OM-1
1 * O-ring gasket
1 * Cleaning Fluid
1 * Neck strip
1 * wrist rope
1 * Use manal


Optional Accessories
WA005-F 6" wide angle dry lens dome(for:M.ZUIKO DIGITIAL ED 12-40MM F2.8)
is very versatile and suitable for various wide-angle full frame lenses, idea extra lens for underwater photography with Olympus OM-1.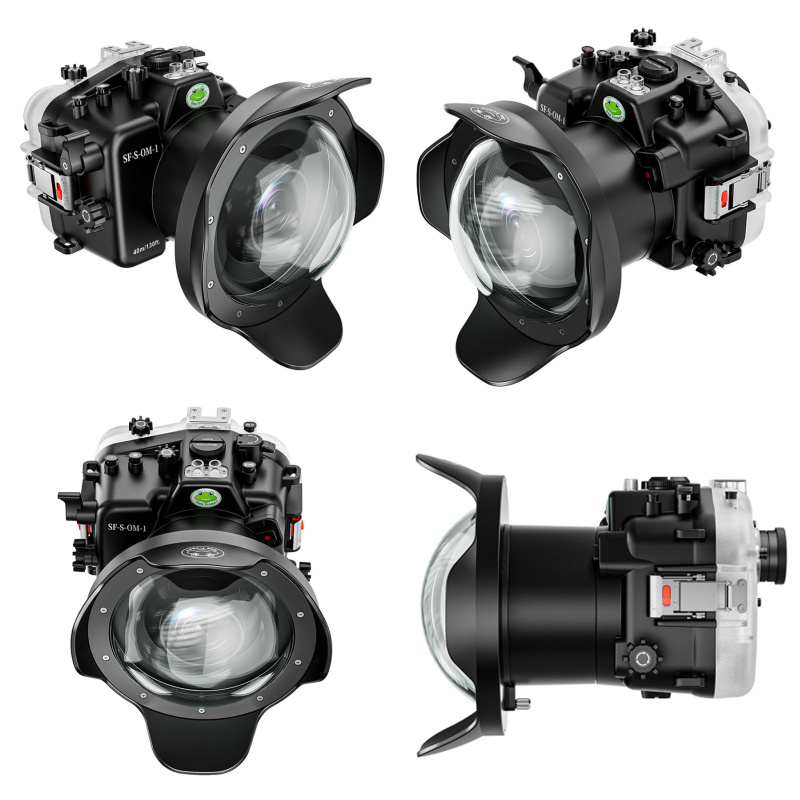 WA006-C & WA006-A 8" wide angle dry lens dome
ideal half water photography choice. WA006-C Fit 12-40mm f2.8 / WA006-A Fit 12-100MM F4.0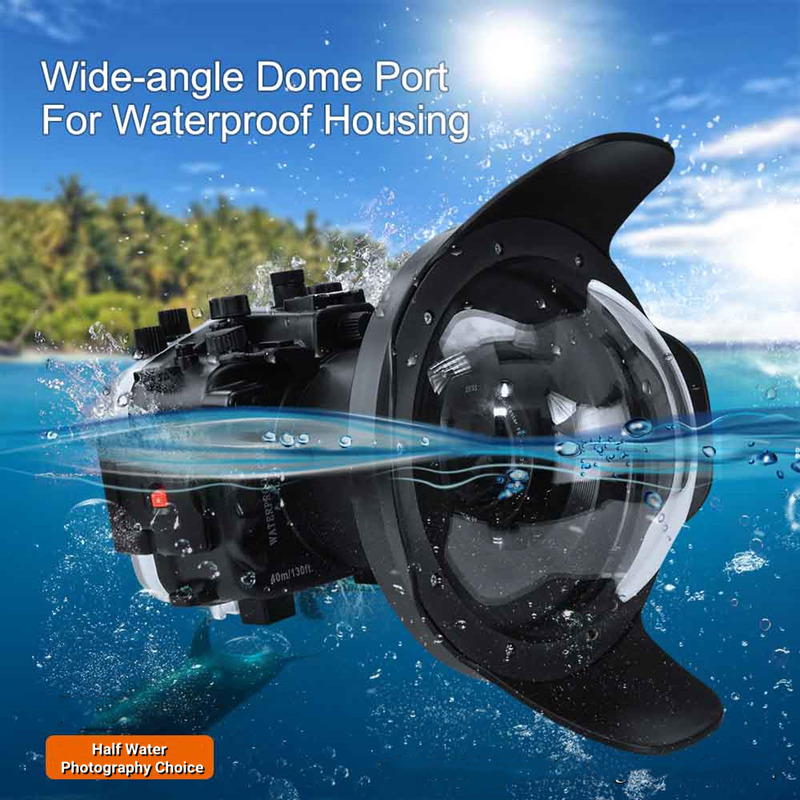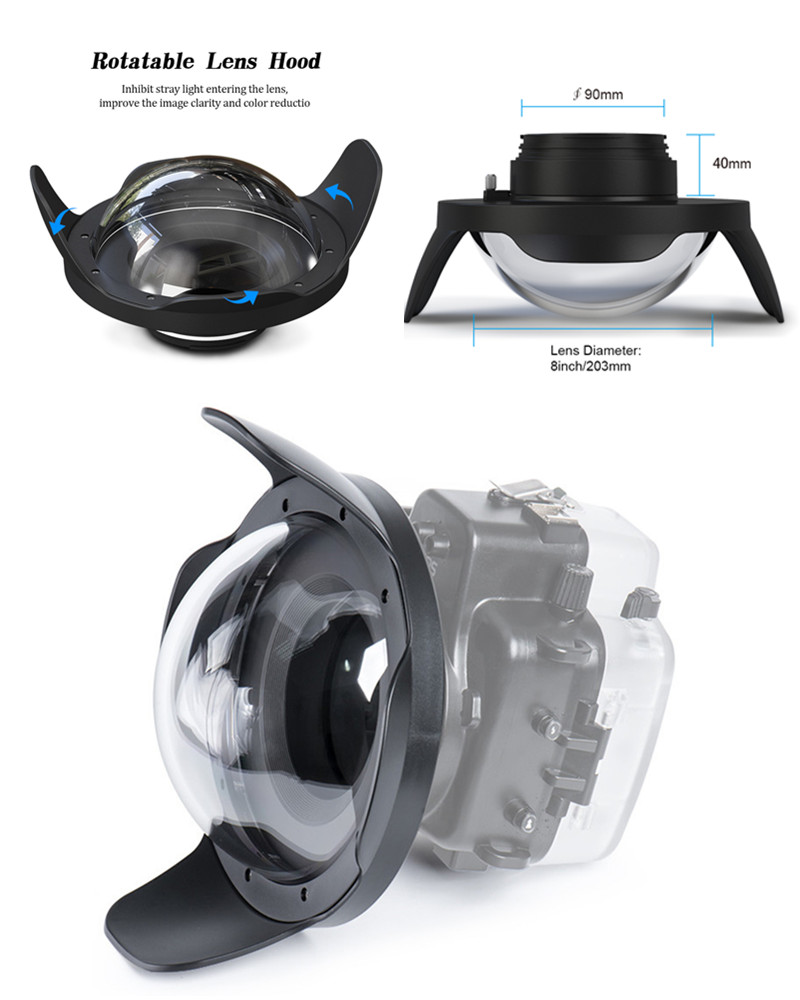 VPS-100 Pre-Dive vacuum leak check system
The vacuum pump system is used for checking the water tightness of underwater camera housing before submerging. Efficiently prevent fogging up when using in water.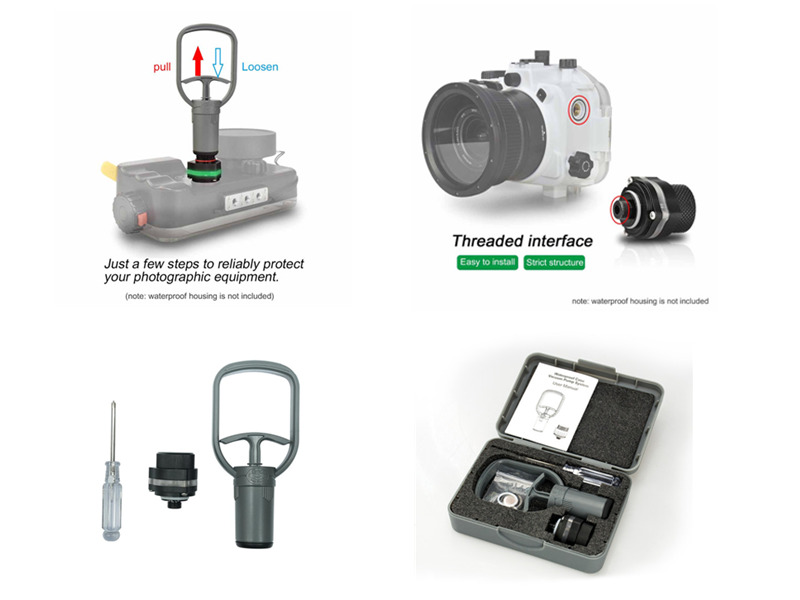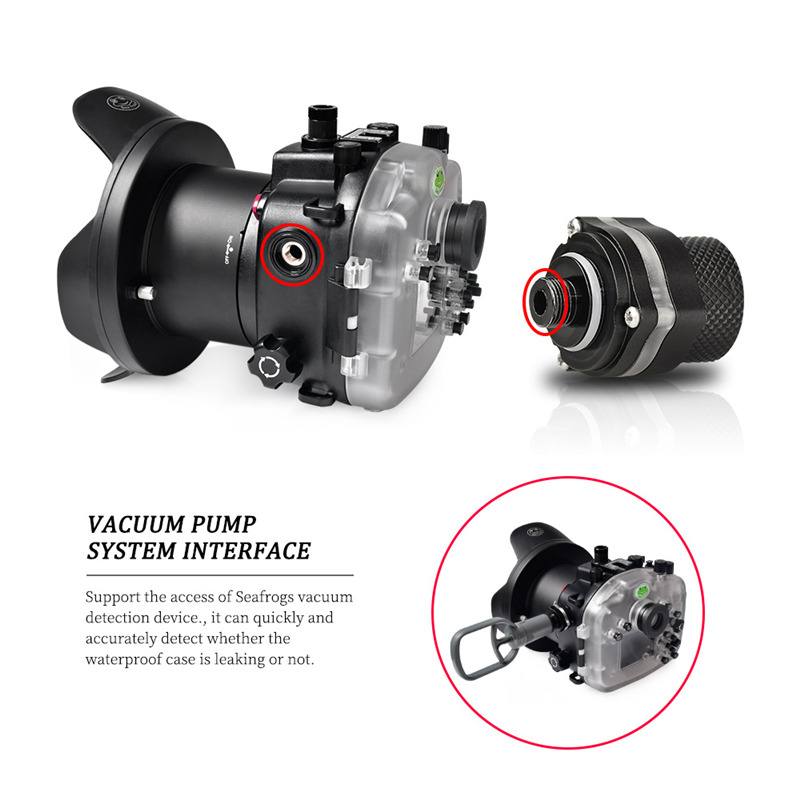 100m/325ft SeaFrogs ST-100 Pro Underwater Strobe
fit for Meikon Olympus OM-1 camera housing, optical fiber cable is included.