Meike 50mm f/2.0 Fixed Manual Focus Lens for Sony E mount Mirrorless Camera

Lens structure:5 groups 6 slices
For NEX 3 NEX 3N NEX 5 NEX 5T NEX 5R NEX 6 7 A5000, A5100, A6000, A6100,A6300 A6500 A9
Minimum aperture: f/22,Filter diameter:49mm
super multi-coated/Angle: Diagonal 59 degree; Horizontal 50 degree ;Vertical 33 degree 50'
Maximum magnification: 0.08x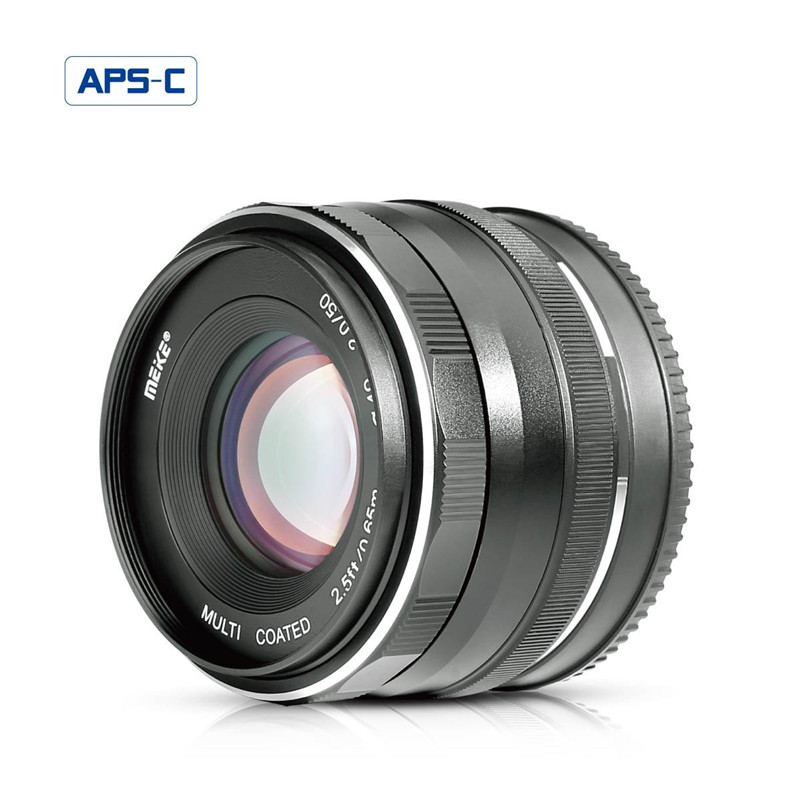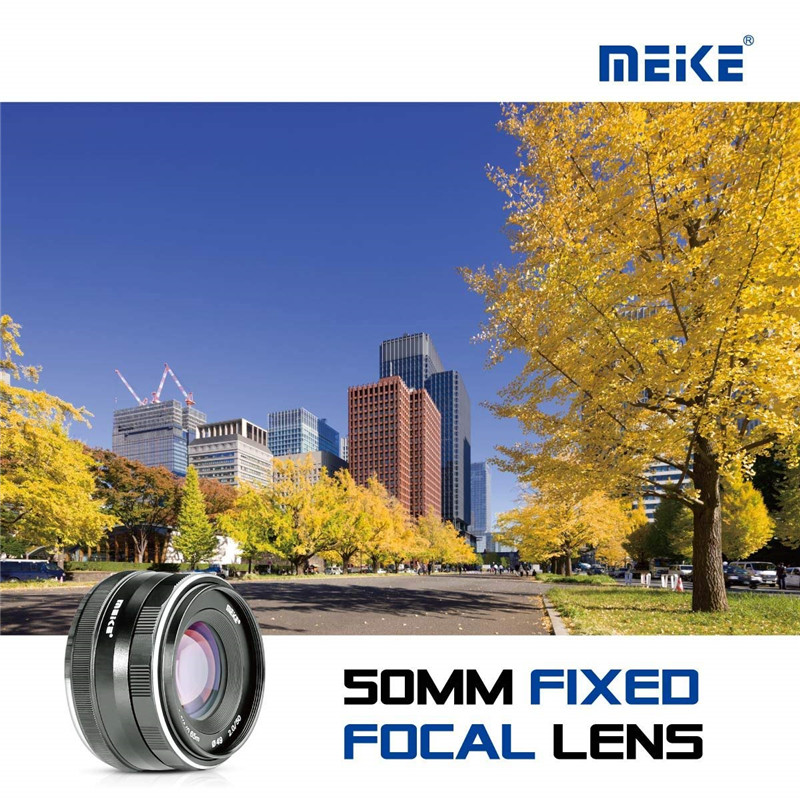 Description:
Meike MK-E-50-F2.0 50mm f/2.0 large aperture lens adopt Multi Coated, it supports MF manual function. This large aperture lens is an excellent lens kits. Adopts gold plating for the metal contacts, effectively improve the signal conductivity and corrosion resistance. Multi-coated lenses, effectively improve the transmittance. Provides much faster aperture for low light usage and has better edge to edge sharpness. It will help you improve the quality of your shot.
Features:
- Meike 50mm, F2.0 aperture with a circular blade, maximum aperture of F2.0, can create a beautiful blur effect in photographs
- This lens is a manual focus lens, focus and smooth, feel good. Super multi-layer coating technology, excellent picture quality.
- Body is very compact, all-metal body production, precision machining, durable.
- Note:It is manual lens,when you use camera with lens,you need to set camera to'shoot without lens"
Specifications:
Lens type: Prime lens Manual Lens
Lens structure:5 groups 6 slices
Maximum aperture: f/2.0
Filter diameter:49mm
Super multi-coated
Angle: Diagonal 59 degree;
Horizontal 50 degree ;
Vertical 33 degree 50'Horizontal 50 degree
Maximum magnification: 0.08x
Length: 41mm
Weight: 188g
Suitable For
Suitable for Sony E-Mount Digital Mirrorless Cameras NEX 3 NEX 3N NEX 5 NEX 5T NEX 5R NEX 6 7 A5000, A5100, A6000, A6100,A6300 A6500 A9
Packages Included
1 * MK-50mm Lens
2 * lens cap (rear&front)
1 * lens pouch
1 * Lens cleaning cloth